An Elevated Experience
Cousins Properties and Lincoln Property Company are now leasing two new modern office towers in the exciting Legacy Union office development. Surrounded by the amenities and convenience of The Shops at Legacy in Plano, Texas, Legacy Union Two (321,730 square feet) and Legacy Union Three (326,265 square feet), will set a new standard for amenity rich, walkable office space.
With more than 70 shops, boutiques, fast casual and fine dining options and over 4,000 urban residential units within easy walking distance, Legacy Union is the ideal office location from which to recruit and retain workforce talent.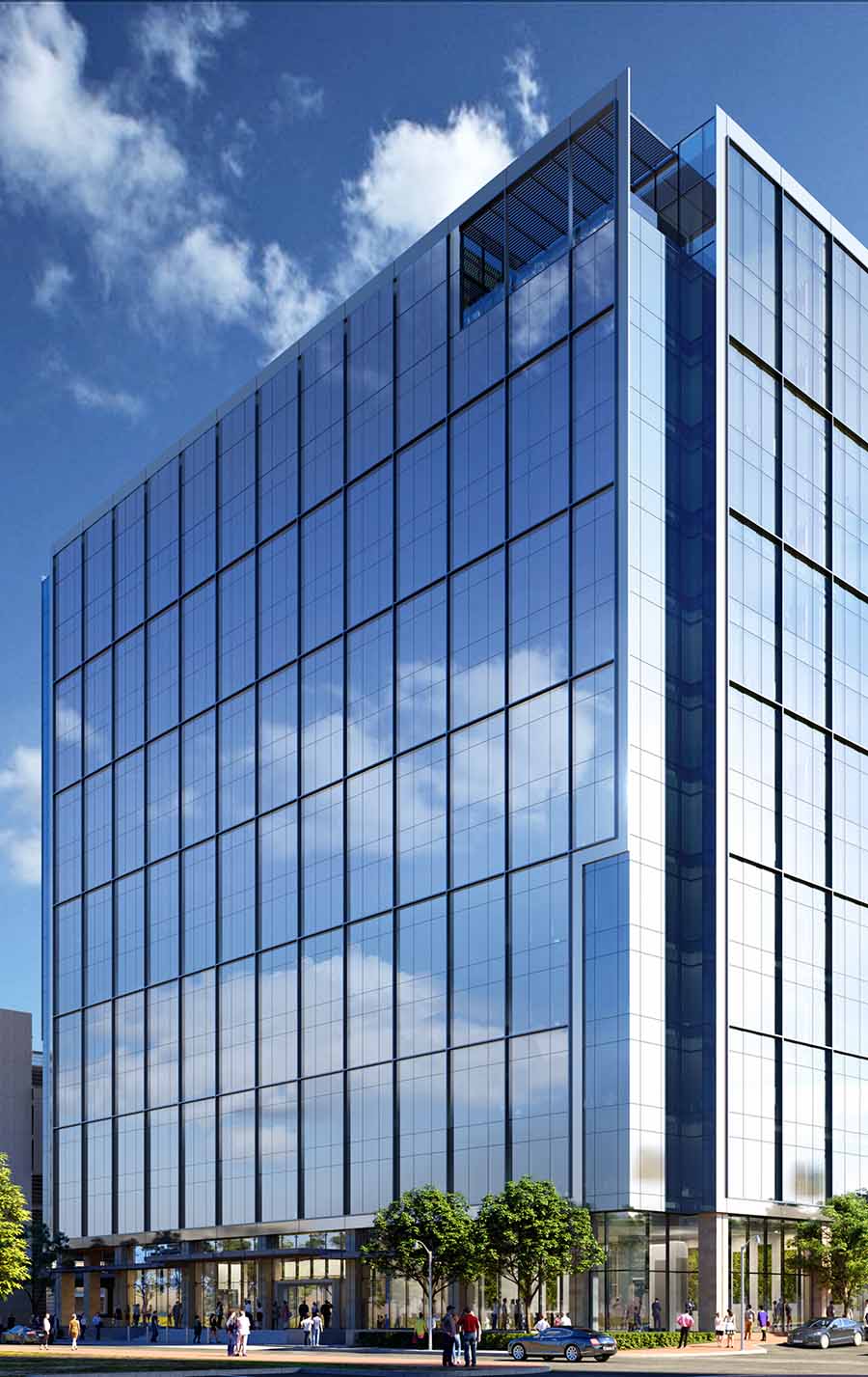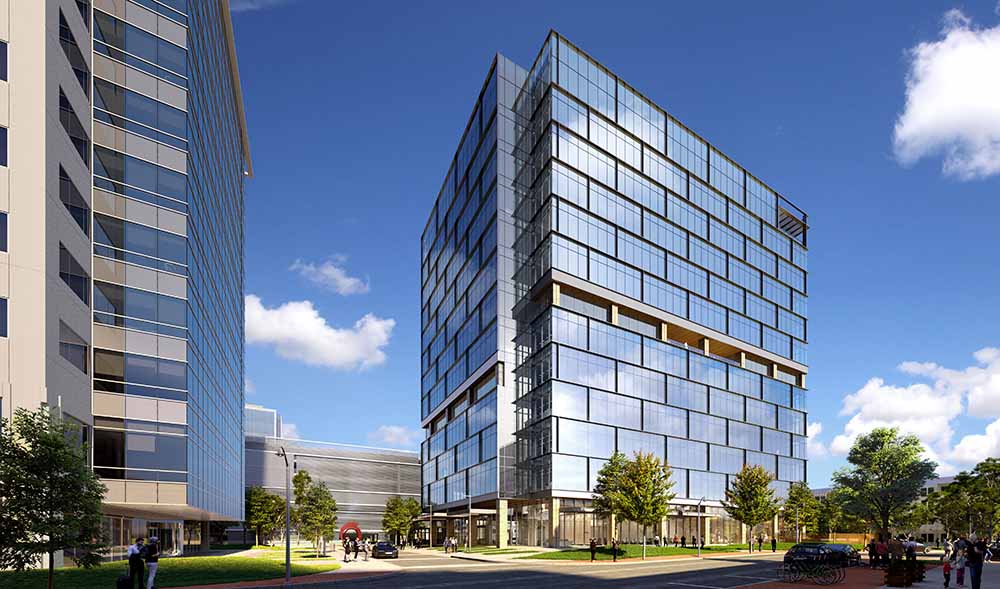 Modern Design
Designed with the customer experience in mind, Legacy Union Two and Three features floor-to-ceiling glass in every office with abundant natural light and outdoor balcony opportunities on some floors. State-of-the-art HVAC systems offer maximum outside air circulation and advanced air filtration. Touchless elevator controls and destination dispatch provide seamless, efficient vertical transportation.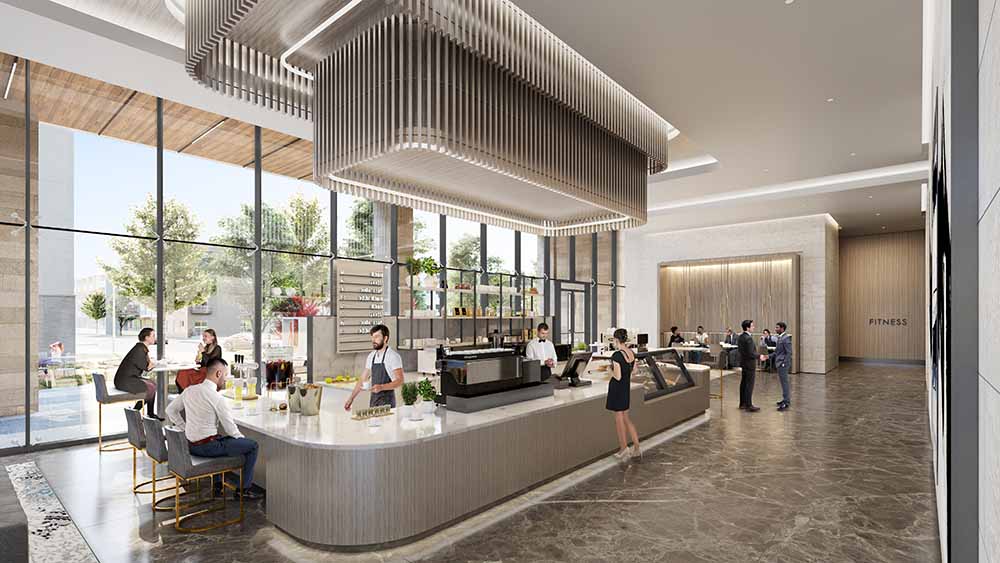 Amenities at Your Fingertips
Legacy Union is conveniently located in the heart of a vibrant, walkable neighborhood, with access to Legacy's best hospitality, live entertainment, shopping and dining amenities. For ease of transportation, Legacy Union offers customers free daily use of our private neighborhood shuttle service.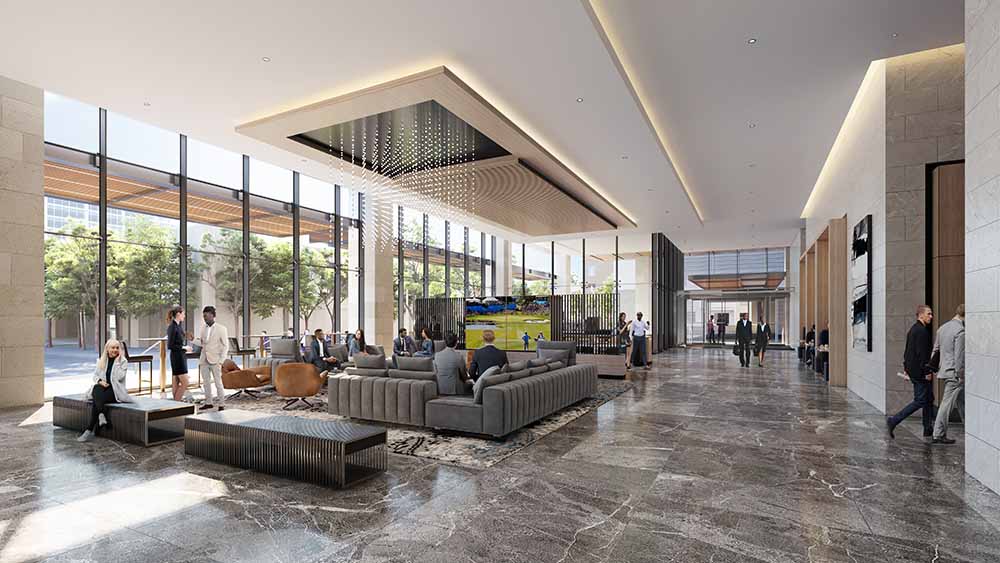 Elevated Interiors
Legacy Union boasts modern, yet elegant interior finishes, including granite, natural stone, and wood accents. Comfortable furnishings in the lobby lounge provide ample meeting spaces for customers and guests alike.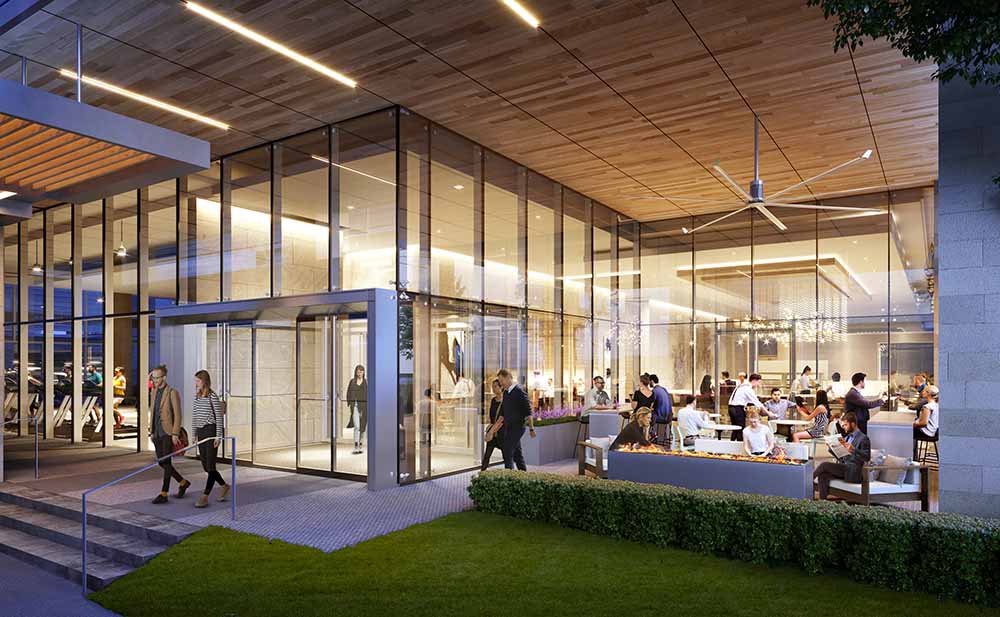 Outdoor Spaces
Upon arrival at Legacy Union, visitors and customers are greeted with a vibrant urban presence, connecting the three buildings to each other. Purposefully designed outdoor spaces at each building provides opportunities for informal meetings, al fresco dining, relaxation and recreational gatherings.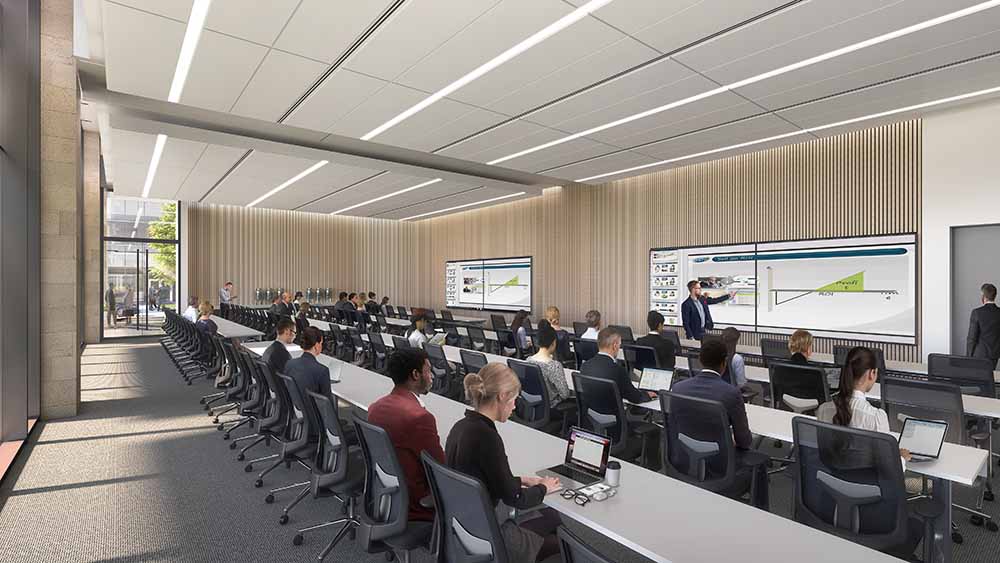 Hospitality in Mind
Both properties offer an abundance of on-site amenities to make your workforce and guests feel like they are in a home away from home. A high-end fitness center, customer lounge, state-of-the-art conference and training facility, indoor / outdoor fitness studio, and curated coffee & deli experience are all created with five-star hospitality in mind.
Find Your Space at Legacy Union
Centrally Connected